Posted on January 8, 2019
---
Why Me Tbilisi introduces its NYE event.
---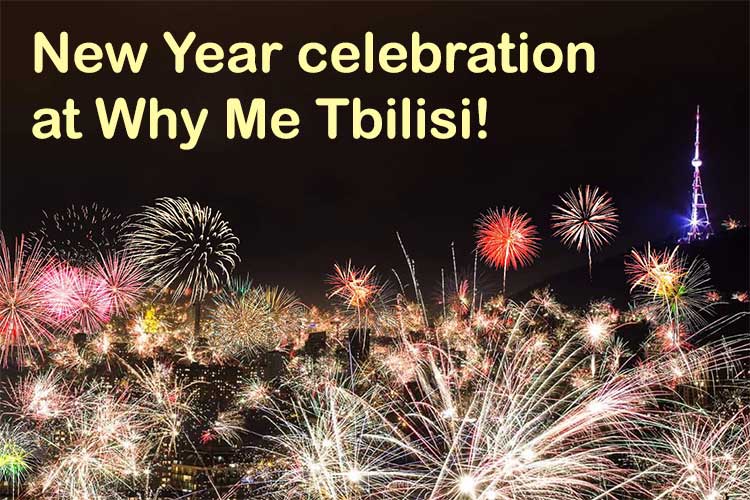 ---
New Year is the time for creating new plans and thinking about new beginnings. For some people, it's important to be with beloved ones and share love and warmth on New Year Eve. Why Me Tbilisi organized a celebration of NYE to share this wonderful time with our guests. We want them to feel our family atmosphere surrounded by new and old friends.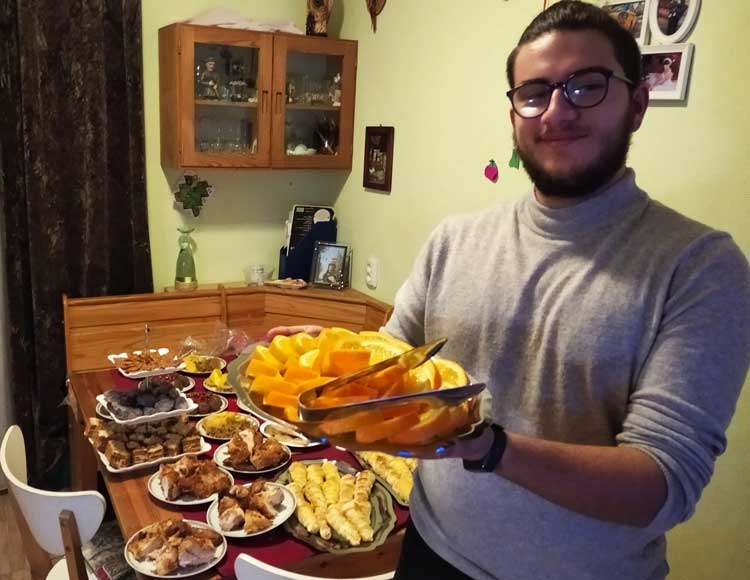 Preparations for New Year's Eve
All the preparations started on the 24th of December. We made the menu for our New Year's Eve Supra and the whole family including the youngest member of 4 years old decorated the premises with Christmas trees and other seasonal decorations. Our idea is to introduce our guests to the Georgian Supra which is a traditional Georgian feast and a part of Georgian social culture. Usually, the Georgian Supra has countless various dishes of traditional Georgian cuisine. We choose the most popular ones and we served Mtsvadi, Tolma, Satsivi, Pkhali, Olivie salad and, Gozinakhi.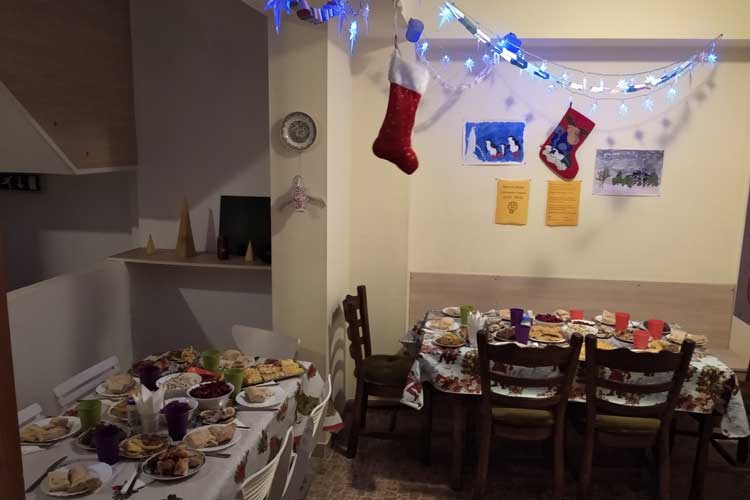 Menu for New Year's Eve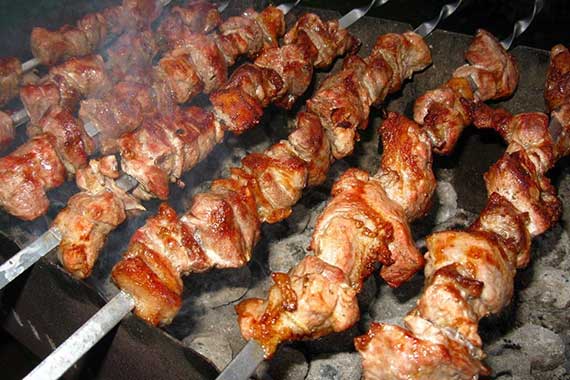 Mtsvadi, barbeque of pork meat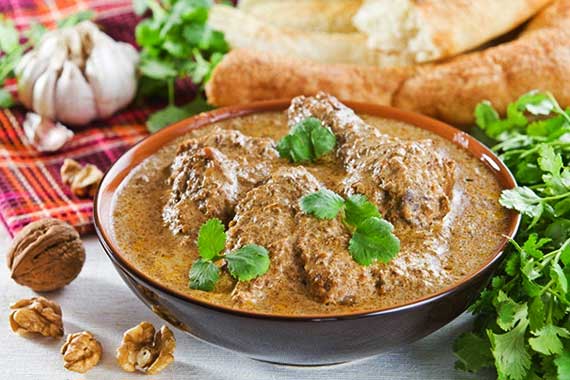 Satsivi, chicken in walnuts sauce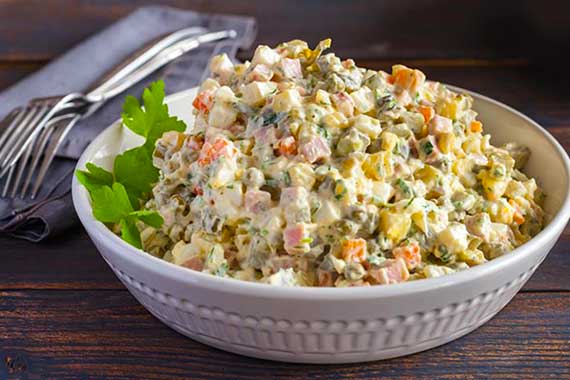 Olivie salad, a mixture of different vegetables and meat with mayonnaise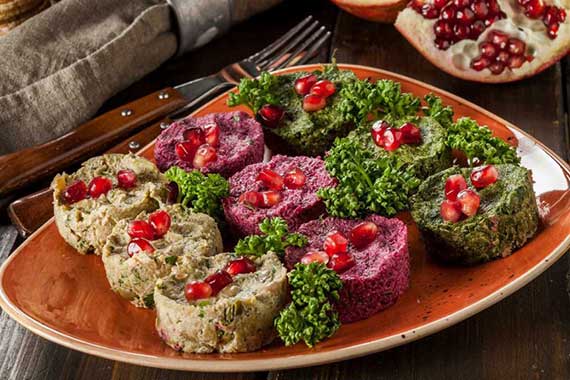 Pkhali, chopped and minced vegetables with ground walnuts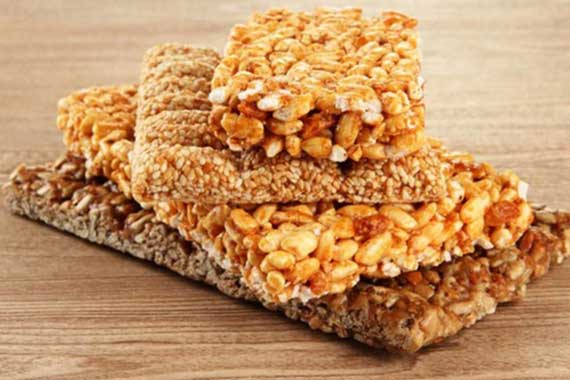 Gozinakhi, a sweet treat made from walnut and honey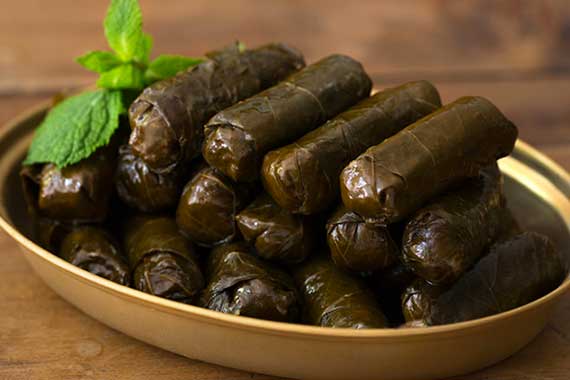 Tolma, stuffed grape leaves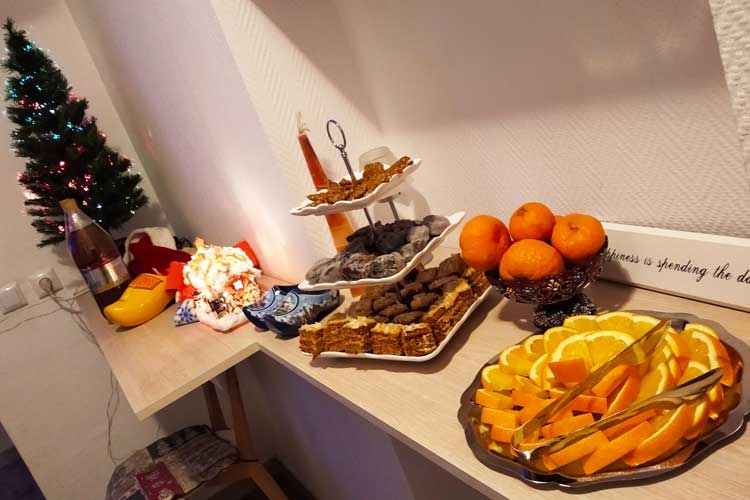 The celebration of Sylvester, New Year's Eve
The Why Me Tbilisi NYE celebration started at 20:00. Some of the guests arrived already and some still had to come. With music in the background, we were talking and getting to know each other. It was really interesting to host so many international guests at Why Me.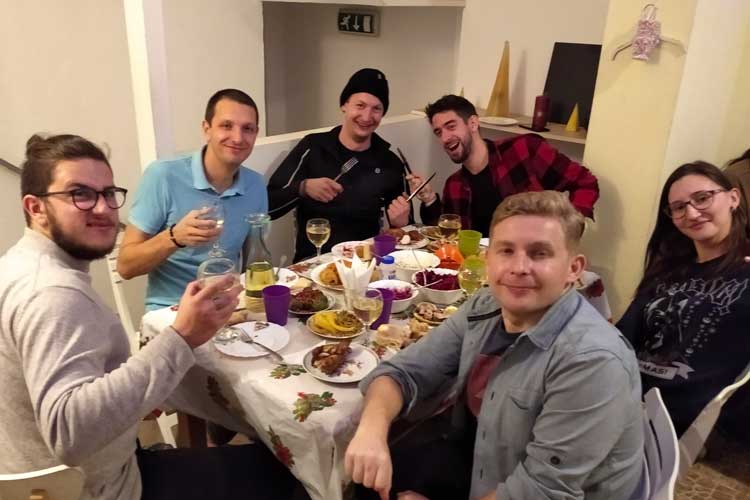 Our NYE Supra
At 22:00 the dinner was served and we had tasty food at the NYE Supra. We had nice talks, drinking tasty Georgian wine and saying traditional Georgian toasts.
15 minutes before midnight we went to the roof terrace and said goodbye to the outgoing year. At midnight we toasted champagne and welcomed the New Year with spectacular fireworks.
The celebration of Sylvester 2018 at Why Me had a special atmosphere thanks to our dear guests, all so different and so interesting!
Happy New Year to all our guests, we are waiting for you in 2019 at Why Me Tbilisi!
New Year's resolutions of Why Me Tbilisi
Like all our guests the Why Me Family made a list with resolutions for the new year and we would like to share it with you. See the list below.
A wider range of services
New pillows and blankets
Finishing project central eco-friendly ventilation
New website