Posted on August 7, 2018
---
For the last two years more and more motorcyclists, that are traveling in Georgia, stay at Eco-friendly Why Me Tbilisi.
---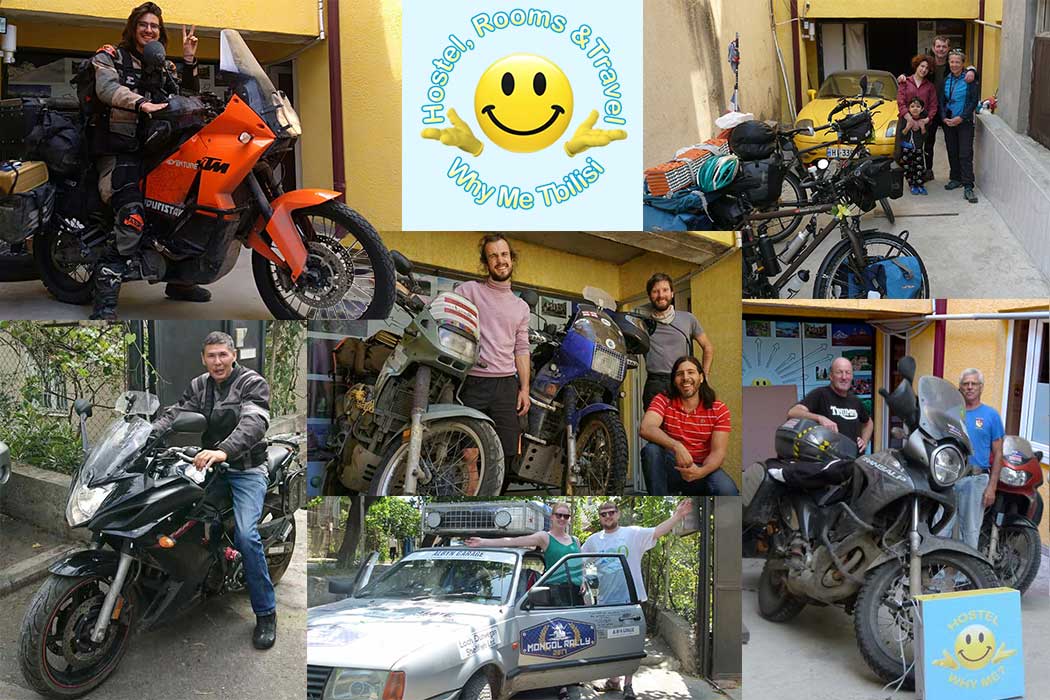 ---
Why motorcyclists choose Why Me Tbilisi?
Most of the motorcyclists choose Why Me Tbilisi as they say for the secure parking of their motorcycle, wide range of tools which can be borrowed, nice atmosphere, good breakfast, convenient laundry service and, for the knowledge about roads and routes. It makes it easier to communicate as we speak fluently English, Russian, Dutch and Georgian. Next to that, we speak several other languages on a basic level.
The owners of Why Me Tbilisi is a dream team to create the best atmosphere and conditions for motorbikers and other guests. Inna was born in Georgia and Rosik came for the first time to Georgia in 2009. They were traveling around Georgia for more than 10 years and know each interesting spot of beautiful Georgia. While Inna is managing the hostel and rooms, Rosik is traveling around with tourists and showing them the best of Georgia. For motorcyclists, Rosik makes customized tours all over Georgia. He listens to their wishes and combines all destinations into a wonderful road trip around Georgia.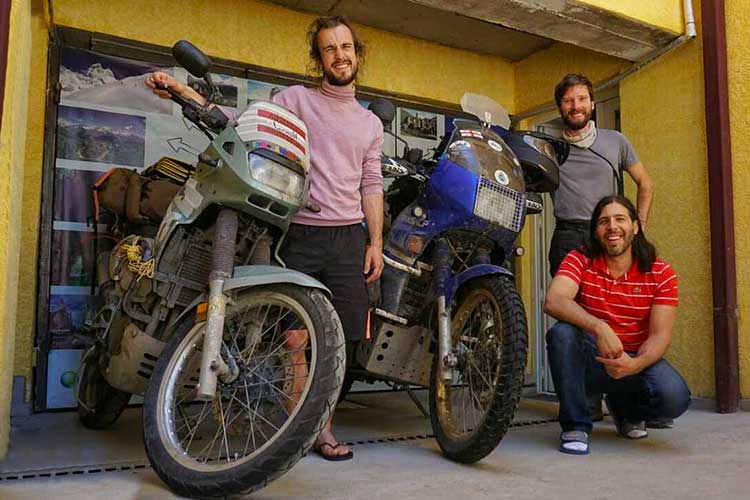 Private room or a bed in a dorm?
Why Me Tbilisi has private rooms and beds in dorms. More and more bikers meet at Why Me Tbilisi and therefore they choose the dorms. Sometimes the dorms are full of motorcyclists and we don't have enough parking space. We always figure something out. No motorcycle was ever left outside the gate because secure parking is very important.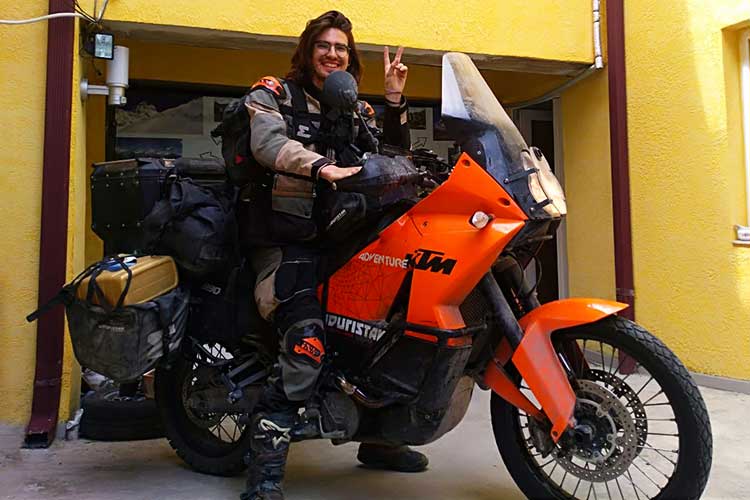 Repairing and maintaining your motorcycle
At Why Me Tbilisi you can repair or maintain your motorcycle without any problems. One of the owners is not a mechanic but has enough knowledge and experience to help with most of the little repairs. Next to that Why Me Tbilisi works together with Rushmore Motorcycles.
Rushmore Motorcycles Georgia LLC has a professional service center that is staffed by qualified/certified Master Motorcycle Technicians. They have best-in-class tooling and equipment to enable servicing of Honda, BMW, Triumph, Suzuki, Harley Davidson, Yamaha, and many other brands of motorcycles. Rushmore Motorcycles does stock a large inventory of spares and tires but to ensure they have all spares required please contact them directly through the website at least 2 weeks in advance of arrival.
Guided tours & motorcycle rent in Tbilisi
Besides the self-guided tours that Why Me Tbilisi offers, you can also turn to the guided tours of Mototravel Tbilisi. A team of two Dutch and three Georgian guys offer motorcycles for rent, self-guided tours, and fully guided tours. With around 20 brand new motorcycles (18 bikes from 2018-2020) in stock, they are considered as one of the best motor travel companies in Georgia.